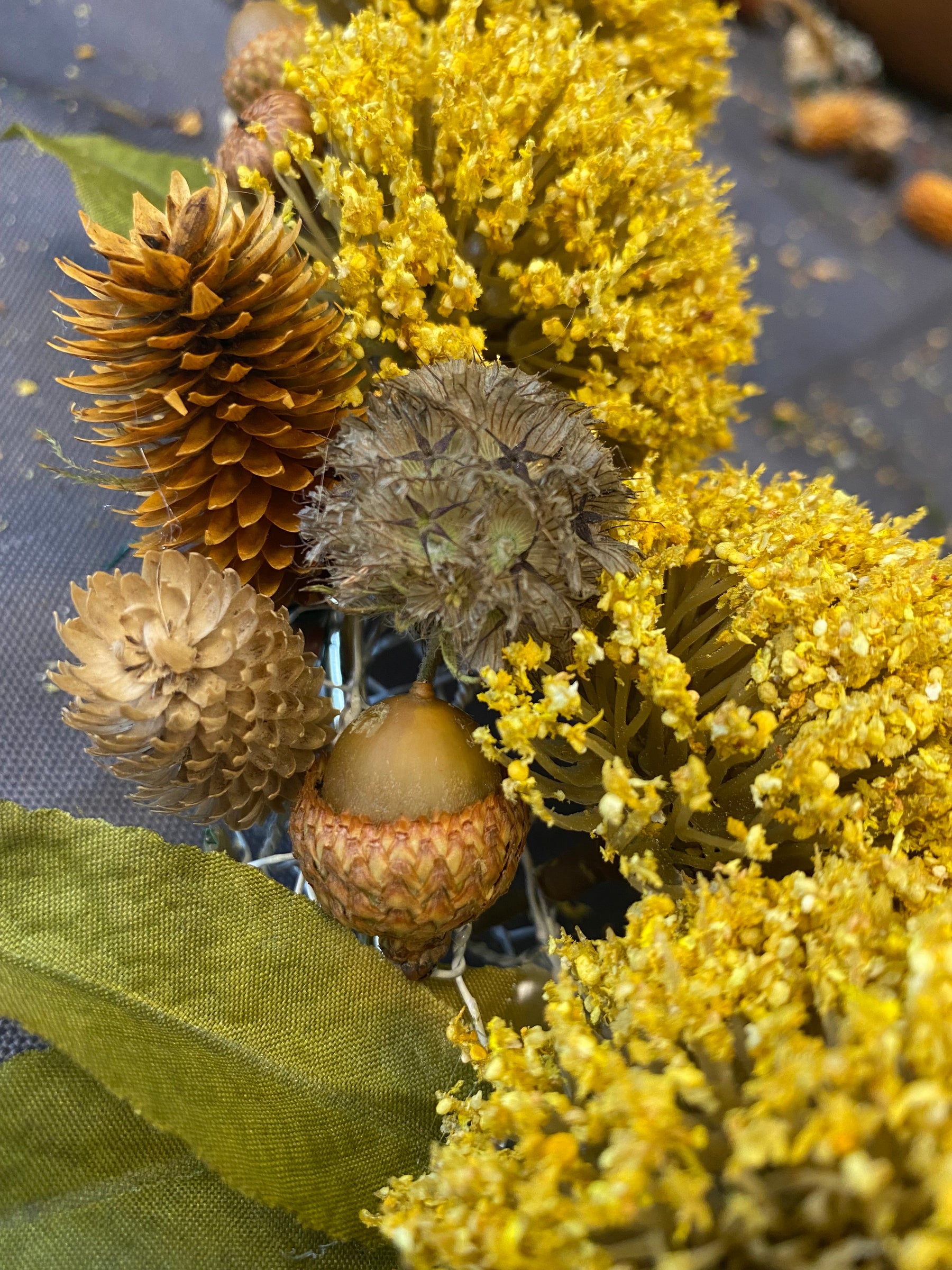 Fall Foraging
As we transition from Summer to Fall or in the SF Bay Area, it still seems a little too hot for fall foliage and pumpkin spice. We don't have crisp sweater weather yet, but don't let that keep you from smelling cinnamon while seeing shades of amber orange and golden yellows!
I have been happily foraging wherever I go, finding more fall botanicals to create one of a kind pieces. This years goal is to use as many natural materials as I can sustainably find. Best find so far was right outside my studio door. The cutest little fallen acorns EVER! I have been harvesting moss, finding pinecones and fallen botanicals with the most interesting textures. I found the sweetest pinecone while walking to dinner and dorked out in front of my teenagers. Boy, were they thrilled! 
The Fall and Halloween wreaths are online and ready for new homes. I will be out and about at markets, but welcome in person appointments at the studio. 
Upcoming Events:
Open Studios at Activspace in Berkeley - Friday, 9/23/22 from 1 to 3 pm. Come see my studio as well as my neighbors at Activspace. 
Head West at Hanger 1 Alameda - Sunday, 10/16/22 
Alameda Holiday Boutique - Saturday and Sunday, 11/5/22 & 11/6/22,              10 to 4 pm
More dates are pending, so as soon as the confirmations come through, you'll be the first to know! 
Diane - Owner/Artist of Revel Party Design