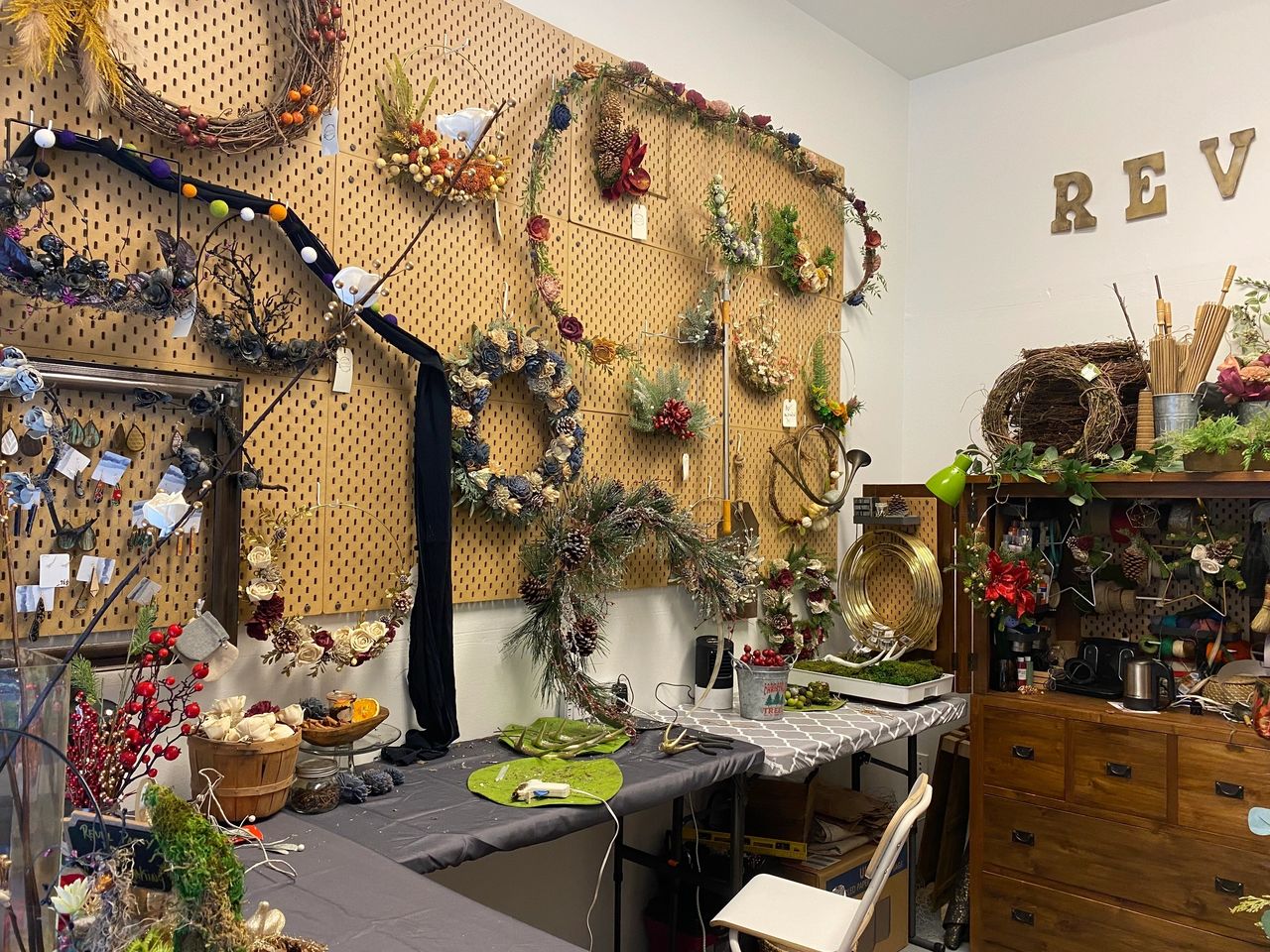 Studio Magic!
For the first time in my Revel Party Design career, I moved into a studio work space! I've been clumsily working from my tiny home for years. As I set up this dream space, I kept thinking, what was I waiting for? Well, I suppose I was waiting for the confidence to be able to pay for the dream as well as validation of success that hasn't shown up yet. While every month is a precarious state of possible failure, I realize that I needed the move in order to be more productive and therefore more successful. When forced to go outside of your comfort zone, the possibilities suddenly become endless. I am still working through the bad habits I cultivated while working from home, but I already have more of my own self generated opportunities than ever before.
The other amazing thing that happens when moving and setting up a new work space, a new direction appears like magic! What I started with, Event Management and Party Design, just isn't what I do anymore. While I will always take any opportunity that comes my way, I am taking Revel in a different direction. Even before the pandemic, I was moving away from parties, but now more than ever, working in the Event Industry needs flexibility.
Stay tuned for what Revel Party Design has in store for the 2021 Holiday Season and the magical changes for 2022!